LOCAL TOURIST GUIDE COURSES
In February 2013, the municipality Cerklje na Gorenjskem, together with the Association For Tourism Cerklje, organised a course for local tourist guides. 11 candidates for local tourist guides acquired knowledge at the course through lectures from the field of general history, geography, archaeology, basic techniques of guiding and communication. Heritage, life and work was presented by Janez Močnik through his book Images Of Times Past.
The lectures were based both on theoretical as well as on the practical work and the visit of local sights in the municipality Cerklje and its surrounding.
Under professional guidance of Marjana Žibert, MA, a curator of the Gorenjska Museum in Kranj, the candidates for local tourist guides visited the resident exhibition Beautiful Gorenjska, which can be seen at the Gorenjska Museum in Kranj and the exhibition Popular Art at the City Hall of Kranj. Every guide must first know their local environment well, so guide candidates in Cerklje visited the castle Strmol, where they were guided by Damjana Pečnik, head conservator for the renovation of the castle and the Agricultural And Beekeeping Museum of Franci Strupi in Spodnji Brnik.
The purpose of the education of the local tourist guides for the municipality Cerklje na Gorenjskem was not only the acquisition of new guides, but also the creation of a circle of those, who wish to partake in tourism within the municipality or wish to help with its progress.
Pleasant socialising and further education will guide the course takers who passed the exam into presenting our area jointly, with professional knowledge.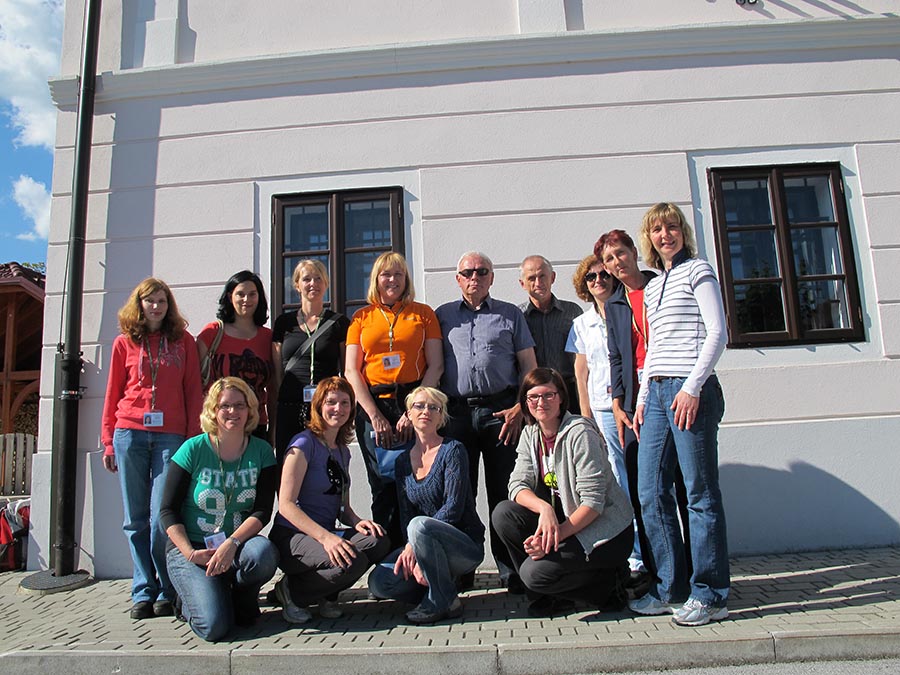 Tečaj za turistične vodiče